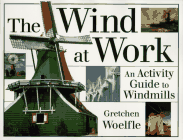 Gretchen Woelfle traces the history of windmills and how their design and function have changed over times and includes more than a dozen wind-related activities such as making a wind sock and wind vane, cooking a traditional windmiller meal, sewing windmill patterns, and keeping track of a household's energy use. 75 b&w photos, 14 illus., 15 charts & graphs. $11.96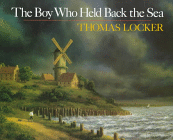 Jan had never done anything more heroic than shout for the guard because he'd imagined he'd seen a sea serpent. But when Jan discovered water trickling through a desolate stretch of the dike that protected his low-lying village, he knew he had to act fast. The dramatic retelling by Lenny Hort and the magnificent land and seascapes painted by Thomas Locker bring to new heights this tale of the boy who singlehandedly saved his village from a flood. 15 full-color illustrations. $15.99

A wonderful book by Rien Poortvliet with a moving clock that helps to teach time. Beautiful illustrations in this children's book.

From glistening ice roads to frozen canals, in a wonderland where even the richest nobles thrill to the gliding joys of winter, everyone is awaiting the fabulous race to win the magnificent Silver Skates... Except Hans Brinker and his sister Gretel. For the Brinkers are desperately poor, friendless; with their father felled by a crippling head wound, Mother and the children must battle simply to survive. And while Hans and Gretel are strong, fast, disciplined, and loyal...on hand-carved wooden skates, they can't compete against trained rich kids with fine steel blades... But sometimes...sometimes...good people are given a chance. Sometimes strangers do care. And sometimes a family's love and loyalty can struggle against event he cruelest twists of Fate... Sometimes...

Six school children bring the storks (harbingers of good luck) back to their little Dutch village. (A story) written with dramatic power and a deep insight into the minds and hearts of children."--Booklist. Newbery Medal; ALA Notable Children's Book. $3.96

With the end of World War II, Anna, a young Dutch Jew who had been in hiding during the Nazi occupation, can safely emerge from concealment, but she experiences great difficulty in adjusting once again to a normal life.


A young Jewish girl living in Holland tells of her experiences during the Nazi occupation, her years in hiding, and the aftershock when the war finally ends. $3.99